In recent years, Pizhou, relying on the rich poplar resources of the local ...
In recent years, Pizhou, relying on the rich poplar resources of the local and surrounding areas, has bred a panel processing industry, a number of farmers in the practice of running log distribution has accumulated capital, run out of business ideas. The Pizhou government at all levels has made the best of the situation and actively supported a large number of professional wood processing villages that have emerged. In their demonstration drive, Pizhou's wood industry formed a big development trend, just a few years to fission to achieve a big leap forward, Guanhu, Daiwei, Tushan, Chenlou and other towns of the board processing industry rocketed. In order to improve efficiency, Pizhou city government to grasp the strong, to promote the local plate industry upgrade, Pizhou has now quickly risen into a "wood giant". There are more than 3,000 panel processing enterprises in the city, with more than 1,000 deep processing production lines, producing more than 30 varieties of high-grade wood flooring, environmentally friendly plywood, high-quality veneer panels, laminated panels, fire-retardant panels, waterproof templates, etc., which are sold domestically to all provinces and cities in China and exported to South Korea, Japan and more than 20 countries and regions in West Asia, Europe and America, becoming one of the four major panel processing bases in China.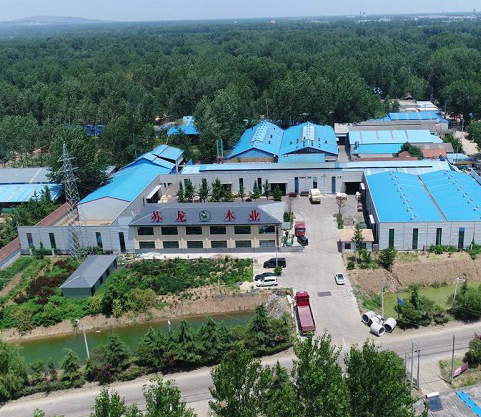 With the signing of the China (Pizhou) Furniture Industry City project as a sign, the development of Pizhou's sheet metal industry leaps to a new level. According to the introduction, the construction of the project will attract a number of furniture enterprises in Shenzhen and other places to establish themselves, making Pizhou a world-class furniture production and R & D center, exhibition and sales center, leading Pizhou plate furniture industry bigger and stronger.
In order to speed up the construction of the furniture industry city, Pizhou municipal party committee set up a special construction headquarters, by Xuzhou City Vice Mayor, Pizhou City Party Secretary Li Lianyu and to settle in Shenzhen Golden Phoenix Furniture (International) Group Chairman Wang Jinfeng as commander-in-chief, which is unprecedented in the history of the project construction in Pizhou. The investment of 500 million yuan in the Golden Phoenix Furniture City project, the annual sales revenue is expected to exceed 1 billion yuan, after completion will become the largest high-end furniture production and sales center in Asia. Wang Jinfeng said, as a labor-intensive furniture enterprises, on the one hand to face the increasingly fierce market competition, on the other hand, to face the coastal areas of the rising cost of business. Pizhou and the surrounding areas have abundant sheet resources, convenient transportation and a broad market, which is the best choice for the strategic transfer of furniture enterprises in Shenzhen and other places.
xuzhou sulong wood co,Ltd. was established in 2006, located in Pizhou, Jiangsu Province, the hometown of China's five major sheet materials, covering an area of 50,000 square meters, with 10 plywood production lines, annual output of 80,000 cubic meters of plywood, the existing staff of more than 400 people, including more than 60 technicians. It has advanced equipment, strong technical force and complete product specifications. Our company mainly produces laminate, anti-skid board, series of multilayer board, and our products have been fully exported to more than 30 countries around the world. 2015 due to business development needs to set up Xuzhou Aimat Import and Export Trading Co,Ltd.
Our company relies on strong technical force, grasp the pulse of industrial development, always adhere to the production and management philosophy of "quality is everything, the details determine success or failure", aiming to quickly build Su Long Wood into an outstanding enterprise with modern enterprise management mechanism and sustainable development capacity, the company has passed ISO9001:2008, ISO14001:2004, ISO14001:2004, ISO14001:2004, and ISO14001:2004. FSC forest certification, CE certification.
We are committed to becoming a global plywood partner, is now inviting all aspiring, knowledgeable, talented people to join, and earnestly join hands with business customers, and seek common cause, to achieve mutual benefit and win-win. We solemnly promise: Your satisfaction is our pursuit!
Su Long people with high quality, high starting point, pragmatic and hard-working spirit, looking forward to working with you, and seek common prosperity and development of the road! Pizhou city government chartered two planes to invite more than 300 domestic furniture manufacturing elite to Pizhou to discuss the development trend of China's furniture manufacturing industry and study the direction of the second strategic shift of China's furniture industry. The forum showcased the prospect of development of Pizhou International Furniture Industry City, and Pizhou sheet has ushered in new opportunities for industrial upgrading in this summit forum. In a recent interview in Pizhou, the reporter saw that projects such as the LiDafeng Furniture Industrial City, the Golden Phoenix Furniture Industrial Park, and the second phase of China Science and Technology Wood City are under construction, and a new furniture industry has taken shape in Pizhou.